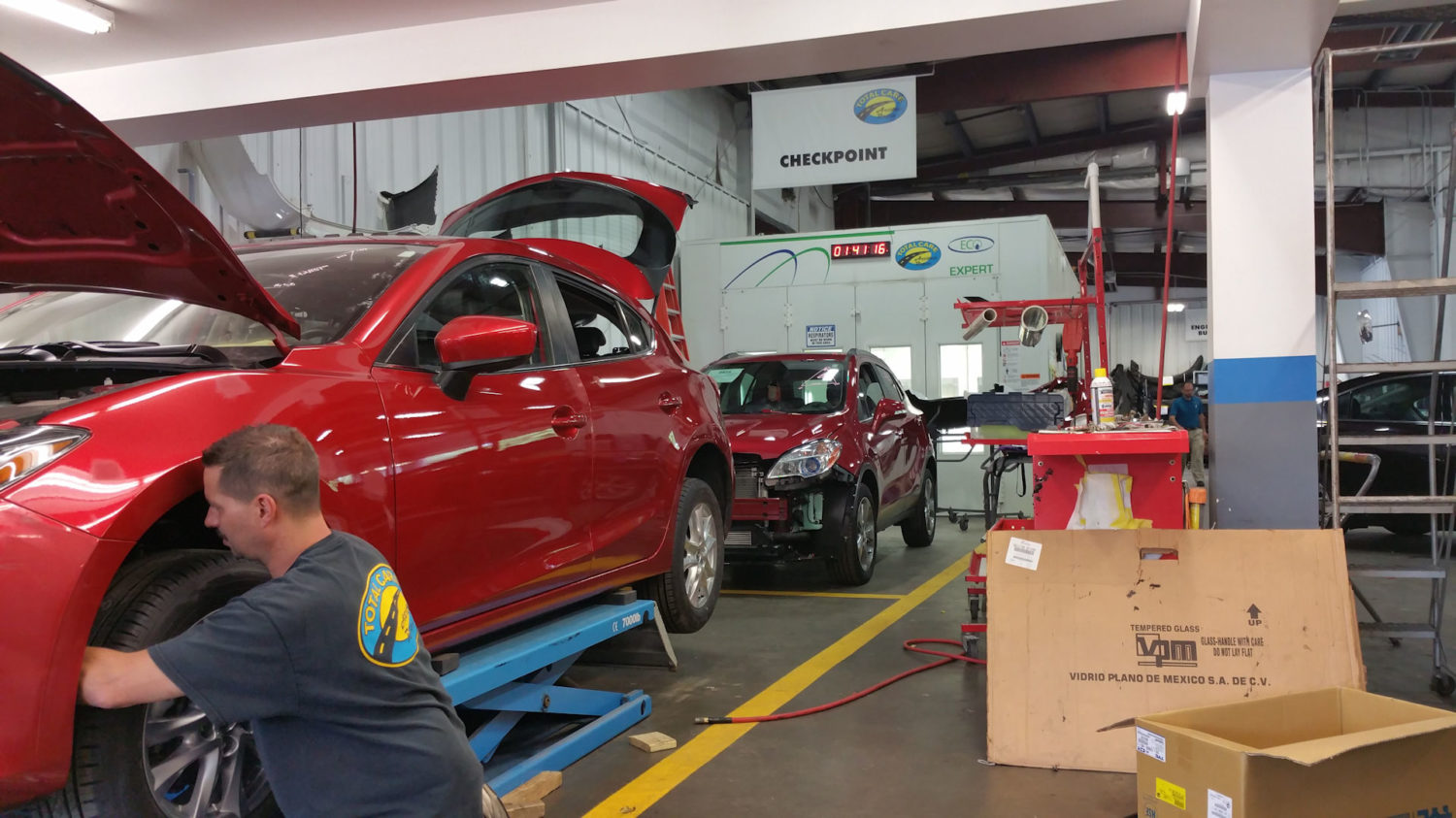 Auto Body Shop & Collision Repair Experts
COVID-19 Service Update
Total Care Accident Repair Service is OPEN and repairing vehicles. During this time, we have modified hours of operation, but we are willing to accommodate special needs as required.
The temporary schedule is Monday thru Friday 8:00am to 4:30pm.
You can setup your appointment anytime by clicking Schedule a Free Estimate. You can also text us using the pop-up texting app on this page. And of course you can still call us at (508)824-6500 to speak with us, or leave a voicemail.
You can count on us to continue to be responsive to your needs and to answer all of your questions regarding the claim process and the repairs to your vehicle.
Thank you and keep safe, from the entire staff at Total Care
Choose the Repair Shop that Works For You
Our trained staff will manage the claim process for you and we will keep you informed along the way by:
Scheduling your repair appointment
Coordinating the towing of your vehicle
Providing rental car assistance
Managing your insurance claim
Providing timely updates as to the status of your repair


With years of great service behind us, you can relax as our highly trained team works to put your vehicle back on the road again.
Schedule a Free Estimate
What you can expect from Total Care Accident Repair Service
After an accident, the last thing you want is any more surprises. To that end, Total Care Accident Repair can assure you a safe repair performed to manufacturer's specifications by an I-CAR Platinum Level Technician in a shop with state-of-the-art equipment.
Where you might be surprised is with our service. You can expect a friendly, knowledgeable staff to manage your claim, answer your questions and keep you posted on the status of your repair. If that's not enough, Total Care Accident Repair provides a lifetime written warranty, so you have peace of mind once you get your vehicle back.
Don't just take our word for it. Check out what our satisfied customers have to say below:
Contact us for a Free Estimate
Sometimes you may not want to file an insurance claim.
If you have a small repair and want to go this route, then Express Repair has some advantages.
1. It's QUICK: Because we don't have to wait for insurance authorizations.
2. Its AFFORDABLE: You authorize your own repairs based on what you want.
It is also a smaller and less complex repair. Think bumpers, door dings, minor accidents, scratch repair.
Learn about Express Repair